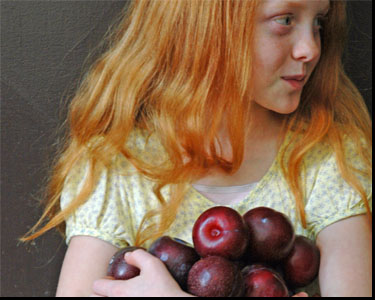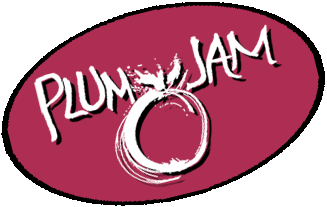 The Band
Drayton Turner – drum kit, cajon, washboard
Drayton Turner's infectious drum rhythms for Plum Jam don't fall far from the drum rhythm tree. Drayton's grandfather was a professional jazz drummer and Drayton spent his much of his youth intrigued by the shiny drum set that stood in Grandpa Chuck's living room. During his teens, Drayton played drums in the school band and in amateur rock bands, only to soon abandon the drums for the ever-seductive guitar. Once he returned to percussion in his twenties, Drayton found himself adapting to a jazz style with the very same set of drums his grandfather used. Currently, in addition to jazz, Drayton cites musical influences from reggae, hip-hop, blues, old time, and New Orleans-style funk. He digs the drumming of Stanton Moore of Galactic and Questlove of The Roots, though Drayton's favorite drummer of all time, hands-down, is Art Blakey. Raised in Charlottesville, Drayton now lives "over the mountain" in Waynesboro, Virginia.
Paul Rosen – fiddle, mandolin, accordian, vocals, guitar

Paul Rosen has been in bands since he was 6 years old, but really began to learn to play music as a teenager. He is too embarrassed to reveal his early influences, preferring only to attribute them to youthful indiscretion. Since then, Paul's many misadventures include a 16-piece mandolin orchestra, The Shendo Mandos (who won third place at the Appalachian String Band at Clifftop), a Cajun/Western Swing/Old Time band called The Buzzard Rock Bayou Boys, and that time over at the hospital for Employee Appreciation Day. In addition to playing tunes with Plum Jam on fiddle, mandolin, accordion, and guitar, Paul is also a contradance caller and is currently in a contradance band called Catharsis. Musicians who have made their mark on Paul's style of playing include Steve Riley, Norman Blake, Milton Brown, Bruce Molsky, and Jethro Burns. Paul resides in Charlottesville, Virginia with his wife, Susan.
Janice Malec – vocals, bass guitar
Janice Goodson Malec was born to play music. Growing up in a musical family, there simply was no other choice. Janice started her musical journey playing the clarinet and saxophone in her high school band, but truly found her rhythms when an all-girl rock band needed a bass player. Over the years her musical influences have run the gamut: country, folk, rock, blues, funk, jazz, and swing. From the electric pulse of Sass to the acoustic sounds of Plum Jam, Janice has played bass in a wide variety of venues to an array of different audiences. She especially loves studio time and all the fun buttons. Artists who inspire Janice are Bonnie Raitt, Victor Wooten, Stuart Hamm, and her sister Sandy. Janice lives in Virginia's beautiful Shenandoah Valley with her husband, Pete.
Sandy Goodson – vocals, guitar, flute
Sandy Goodson Marks thought jazz was the only kind of music there was until her parents bought her a 78 set of Marches, Gilbert and Sullivan, and Folk Songs of America. Though her father was a professional jazz musician from the Washington D.C.-area, her mountain heritage was and still is deeply embedded in her being. Sandy played flute in high school, where she first discovered the thrill of playing in a group. Sandy also pursued guitar in the 70s with a vengeance, first learning bluegrass guitar and then old time. Over the last 30 years music has continued to be an important part of her life and she has always made sure to find plenty of friends to jam with. Sandy loves exploring new styles and genres—currently, traditional folk from different nationalities is an interest Sandy cultivates as a DJ for a local alternative radio station. Sandy resides in Charlottesville, Virginia with her incredibly supportive husband, Peter, and youngest daughter, Sophie.